In 2017, South Africa recorded the biggest trade surplus in southern Africa thanks to a vibrant economy and international trade.  For any organisation that operates internationally and thus requires translation services on an ad-hoc or regular basis, a crucial question is how to obtain high-quality translation services at the best possible price and in the shortest time possible. As the saying goes: time is money.
The demand for multilingual online learning courses continues to rise drastically as corporate organizations expand their global outreach. As a result, there has been a steep increase in the demand for quality translation services worldwide. But without the right preparation, translation can turn out to be an expensive and daunting task. The more prepared organizations are, the more cost-effective the entire translation project will be.
We have put together a few tips below to help you save both money and time on your translation projects.
Plan in advance
Translation agencies love to hear the phrase "I need the translation as soon as possible!" If it's urgent, they know they can charge you more for a rush job.Asking for a quick turnaround time will never reduce the cost of document translation. This is why you should plan your translations ahead of time, as much as possible. A little heads up can go a long way. Planning is critical for large and complex projects.
A well-organised translation project will not only save you money, but it will also ensure good quality and swift turnaround times.
You need to make a file of the content that needs translating and into which language(s). This will help you get an accurate quote from your translation agency.
Send your document in an editable format
There are projects in our industry in which we cannot calculate per word or per page. We're talking about non-editable documents. Not only do these documents require further project management and research, but they may also require extra DTP services.
Non-editable files are handwritten texts, engineering content (DWG files), scanned pages, PDF files, manuscripts, graphics
Translators face bigger issues when confronted with projects like these. For instance, non-editable files can't always be used within CAT tools, which means the formats are more expensive to translate as the text must be converted to an editable format first for translation.
Make Sure You're Only Translating Valuable Information
Companies can also use a summarizing and pre-editing workflow to gain translation cost savings. Imagine a company has a document needs to be translated into 20 languages. They also know that some of the content might not be so relevant. A good editor in your company can reduce this document using summarization as well as removing superfluous words and sections. A small percentage reduction in the source text can pay off if it's going to be translated into 5 languages.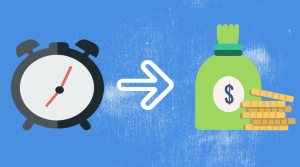 Provide Term Glossaries and build up Translation Memories  when possible
Employing both of these assets will not only lead to time and cost savings. You also achieve a great synergy with a term glossary working with a translation memory (The translation memory (TM) is a database that stores segments of text and their translations for reuse in future projects. These two in conjunction lead to an increase in translation quality. The term glossary makes sure that your words are used as the customer will understand them. Using a robust translation memory ensures that there is language continuity. This is important as your most recent translations are going to be similar to the translations that have been used in the past
Professional translations are often thought of as being extremely expensive, but this needn't always be the case. Whether a translation is expensive or not is entirely subjective. The best way to save money on translation services is to have a good understanding of the translation process. This article is here to help with important tips and background information to help you reduce the costs for your next translation project while maintaining a high level of quality.
About SpeakPortuguese
As one of the leading translation companies in South Africa, Speakportuguese strives to deliver only the best English into/from Portuguese translation as we work towards exceeding expectations. We believe in going the extra mile to meet our clients' requirements in bridging the communication gap.
Most importantly, Speakportuguese Translation provides competitive quotes that fit your budget. Our prices are reasonable and affordable. At the same time, our services are worth every penny of our professionalism!
Contact us today:
Tel: 012 348 3134
Mobile: 081 347 6060
Email: info@speakportuguese.co.za
Summary
Article Name
How to reduce translation costs?
Description
Tips to save money. Translation can be expensive.The best way to reduce translation costs is to have a good understanding of the translation process.
Author
Publisher Name
SpeakPortuguese Translation
Publisher Logo